Fitting your Replacement Trampoline Netting (Outside type)
First check netting is right way around and not inside out as it would be too tight. Right way around is netting to inside, pole inserts to outside and at the entrance the clips are to outside.
Next insert part of pole into each of the pole stots on the trampoline.
You might need a ladder to help with this part depeding on height of trampoline poles on your trampoline. (Do not pull any individual one all the way down as otherwise the last ones will not reach the top)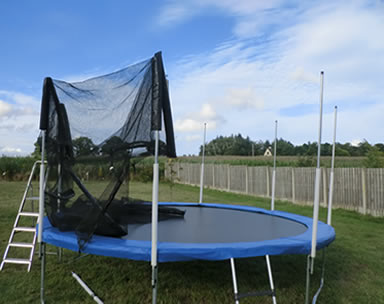 Next,
when you get all the netting started on all poles, it will look something like this, then you can put each down bit by bit from standing inside trampoline.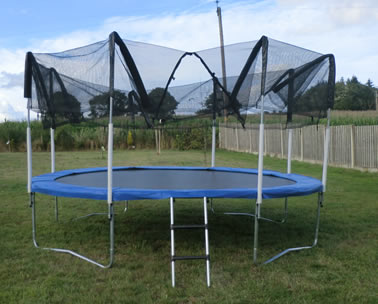 Lastly tie the straps that come at end of trampoline netting around the frame and hook onto the trampoline jump mat eyelets or suitable secure point